Sandra Sue Benson Animal Adoption Center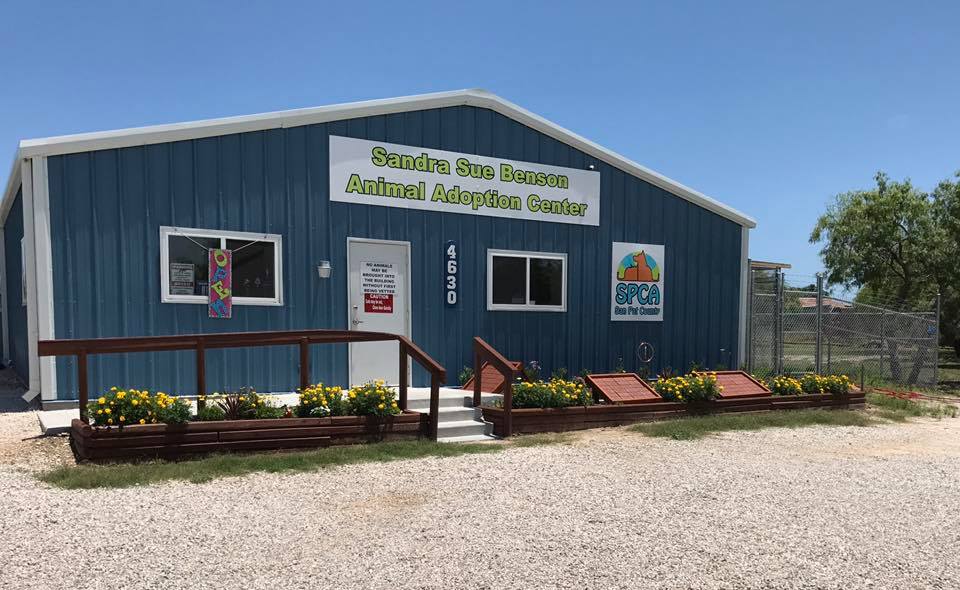 We are located at 4630 FM 1069 in Aransas Pass, Texas. Look for the big blue building just south of Walmart and Lowes.
We're open to the public 7 days a week, from 11:00am to 3:00pm.

We accept walk-ins and appointments. Masks are optional. If you would like to make an appointment to meet a furry friend, please call us at 361-332-1445.
Available Animals
We're upgrading our animal management software. Until we get our roster back online, please give us a call, stop by, or check us out on Facebook.
Meet-Greet-Play Fetch-Belly Rubs Take one home. Bet you find your next Best Tail Wagging Friend! It will definitely make you both happy We have purry furry friends who need homes. You just might find your next Best Furry Friend. A lucky day for both of you!
If you would like to meet our Pet of the Week, or any of our other furry friends, please call us at 361-332-1445 and schedule an appointment.
Resources